Ideas for my posts are an organic experience which I love. The revelation, the elation, and joy at sharing ideas and thoughts with you.
This time while I was on my daily walk and listening to music, which I always do, Katy Perry's tune "Roar" came on my playlist. I've heard it before, even at a rally for Hilary Clinton with President Obama but this time was different.
Like many others, I've been feeling beat up by the news, this election, and all the hate speech on social media. But suddenly, I felt this revelation. In one week, this country is going to elect the first woman President of the United States. That's big time incredible!

The lyrics to "Roar" are perfect for Hilary's lifetime experience of being in the spotlight and enduring unending scrutiny. She is a fighter and has gotten knocked down but gets back up and brushes off the dust. My successful fight against colon and breast cancer is all about this fighter spirit.

We can do this!
Women stand on the shoulders of American suffragists, social activists, abolitionists, and leading figures of the early women's rights movement like Elizabeth Cady Stanton (November 12, 1815 – October 26, 1902).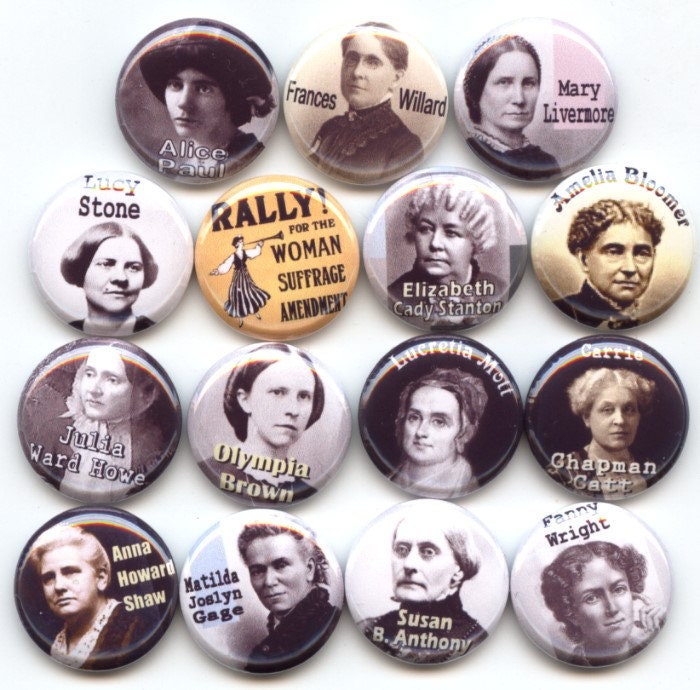 Her Declaration of Sentiments, presented at the Seneca Falls Convention held in 1848 in Seneca Falls, New York, is often credited with initiating the first organized women's rights and women's suffrage movements in the United States. 
She was president of the National Woman Suffrage Association from 1892 until 1900. (Wikipedia)
Stanton and the suffragettes took the vote. It wasn't given. Women fought and died for the right to voice opinions and have a say over our destiny.
Shirley Anita St. Hill Chisholm (November 30, 1924 – January 1, 2005) an American politician, educator, and author took up the mantle and in 1968 became the first African-American woman elected to the United States Congress. She represented New York's 12th Congressional District for seven terms from 1969 to 1983. (Wikipedia)
In 1972, she became the first black candidate for a major party's nomination for President of the United States, and the first woman to run for the Democratic Party's presidential nomination. In 2015, Chisholm was posthumously awarded the Presidential Medal of Freedom.
Women are badass! We have to do everything not only backward but in heels. We give life, we make a home and make a way out of no way. There are men who fear us and to this day still don't want us to have a voice or control even over our reproductive rights.
So, let's not get caught up in all this hype and drama. This is happening. She will be elected and on November 9th we'll look back over the past year and a half and finally be able to celebrate this historic accomplishment and let out a collective ROAR!