The sad and shocking news of Kate Spade and Anthony Bourdain taking their lives last week reminds me that we don't know another's pain; no matter how blessed we believe they are.
Their tragic deaths also triggered reflection on all the pain and sadness enveloping our country in reaction to unrelenting and overwhelming hate not only here but around the world. Alcohol and drug abuse serve to mask or deal with the incredible despair people experience daily. And, for some, suicide as the final resolution.
Our world is crying out in pain.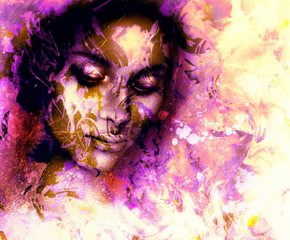 As an Advocate for the American Cancer Society Cancer Action Network, friends watching my dedication to making a better world often check in and remind me to get a massage or stay away from the madness for 24 hours; being an activist is a tremendous weight and source of stress. "You see and deal with it every day; don't forget to take care of you."
Wise words indeed! Thanks, for the love.💗💜
I'm blessed with an incredible circle of friends and family but, that doesn't make me immune to sadness or grief. The reality is countless people feel misunderstood and judged on how they deal with their circumstances and emotions. I don't believe the pain in an individual's soul can be explained; merely embraced with love and support.
Today, I pray we can all embrace our "humanness" with compassion, understanding our shared struggle in this complicated journey called life.
In times like these, a mantra I embrace is that attitude is everything. Living a conscious life with intention and purpose. In the words of Buddha:

Collectively we have the ability to create the world we wish to live in. What we visualize, we internalize and what we internalize dictates what we realize.
"You have within you right now, everything you need to deal with whatever
the world can throw at you."